Greetings I am Eric Pearson. I lead a Daito Ryu Aiki Jujutsu, Tomiki Aikido, and Aiki-tanto club here in town and this is my list. I made this because I am passionate about spreading traditional budo. There are many excellent clubs in town. My advice to the seeker of budo in Austin is to go meet and feel the energy of the people, dojos and teachers. The attitudes and practices vary wildly. Don't worry too much about teacher's ranks but feel how your personalities work together. Take time to find the right dojo. Call and visit as many places as you can. Best of luck in your search!
If you find any clubs that I don't know about let me know. This guide is always under construction. Any changes that need to be made? email me - thedragonsorb@gmail.com
Map from 2010. Much has changed.
Austin Center For Martial Arts - Austin Budokan
Judo, Aikido, Daito Ryu Aiki JuJutsu, Systema, Self Defense / Goshin-jitsu, and Bujinkan Taijitsu. Location I-35 and 51st. This school is under Sensei Matl 8th dan, Arseniy Grebnov, Eric Pearson and Rick Cockerham.
Austin Center For Martial Arts - Austin Budokan website
Location
View Larger Map
Austin Budokan - Aikido, Daito Ryu AikiJujutsu 合気武道
I would humbly like to invite you into the world of traditional Japanese budo. For me it has been the most challenging and interesting artistic journey of my life.
We are a chain of small dojo located in north central Austin at I-35 and 51st. We train primarily in progressive non-sports Tomiki Ryu Aikido, Judo, Daito Ryu Aiki Jujitsu, classical weapons and influenced by an interest in Tai Chi and other Chinese internal forms. Basically, we train in soft, technical martial arts. Mostly we focus on the balance of our opponents, and putting them in a place they cannot hurt themselves or anyone else. We train safely, pragmatically, ethically and in good humor. We respect diversity and work with physical limitations of each student to design a study that is appropriate for their abilities.
Eric Pearson's Daito Ryu history and certificates
Eric Pearson's Aikido history and certificates
The group is headed, Eric Pearson. (that is me author of the list. I hate all this lineage and rank talk as I believe it to be a silly game, but I will participate here) I hold a godan 5th degree, in Tomiki Aikido from The Kaze Uta Budo Kai. I have received aikido grades from the American Tomiki Aikido Association and Lawton Tactical. I also have an associate professor rank Daito Ryu AikiJujutsu from the Shofukan under Ota Ikou Sensei in Numata, Japan. I am continuing my education in Judo and have a nidan (2nd degree) grade under Zdenek Matl.
email - thedragonsorb@gmail.com
I continue my journey under the patience, watchful eyes and good humors of many Aikido, Judo and Jujitsu teachers...Russell Waddell, Brendan Hussey, Zdenek Matl, Nick Ushin Lowry, and J.W. Bode.
Here is a flashy, show offy kinda film to lure you into my door!
UT Aikido Club
Founded in 1972, and once led by it's first student Bill Lee - "Grandfather of Austin Aikido" The U.T. Aikido Club is the oldest aikido school in Austin. The club is currently led by 7th-degree black belt Steve McAdam. The U.T. club is a Seidokan affiliated.
U.T. club website
Still Point Aikido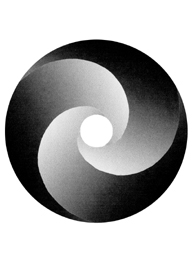 This club is run by Ross Robertson, a U.T. Seidokan splinter. Currently they are calling their art Honmatsu Aikido (independent). I have trained with Ross several times now. He is an excellent teacher. He sees Aikido in explorative ways, and teaches through many useful models of motion. He has a very philosophical and ethical teaching paradigm.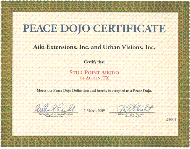 Still Point website
Round Rock Aikido
Founded Craig Phillips as a Nissho style then handed off to it's current head Brendan Hussey. He holds 6th dan ranking in aikido and judo. Hussey Sensei is another of the U.T. Seidokan branch schools who has gone independent. Hussey Sensei is a Aiki principles driven teacher. He is highly inspired by the works of Morihei Ueshiba Sensei, Kobayashi Sensei and Henry Kono Sensei. Hussey Sensei is also an accomplished Judo player, so his work has more ranges and dimensions than many Aikido teachers. His style is extremely soft touch, pain free, ethical and philosophical.
In August of 2011 this group moved from the Acrotex building they had been housed at to a new facility nearby. Hussey Sensei asks anyone who wants to come by to give him a call so he can give directions to the new facility.
As a personal note on this group - I traveled up to Round Rock to do Judo with Matl Sensei, when I first met Hussey Sensei. He proved himself to be knowledgeable, kind, generous and sharing. Within two sessions we decided to adopt him into our dojo as one of our visiting teachers. Personally, I rank him as the most talented Aiki player I have yet to meet in Austin.
Round Rock Aikido website
Round Rock Martial Arts website
Austin Ki Society
Austin Ki Society recently made the move up to the north side of town. They were previously headed by Kathey Ferland, Yondan (4th Dan), with Chuden Ki rank. In 2010 she retired and Michael Farris became head instructor. He has a sandan (3rd degree), with Shoden Ki rank. He stumbled upon Aikido in 1966 and was introduced to it during an six-week class at the University of Texas in 1976. He began his current practice at the dojo in 1986.
Ki Society Aikido tends to be a more spiritually centered Aikido. Their focus tends to be more on the development of Ki than martial form. (Some of their members disagree with me on this point, so opinions vary) They actually have 2 ranks, one in Aikido and one in Ki.
Austin Ki Society was the first dojo I joined when I moved to Austin the first time in the mid 1990s. They are extremely kind and welcoming. Some of the members would take me out for a burger afterwords because at the time I was hungry college student. I can't thank them enough. Coming from a Tomiki line of Aikido, at the time I personally found that I could not merge my ideas of practice with theirs. They are still worth checking out if you are searching for Tohei flavored Aiki.
Austin Ki Society website
Aikido instruction at ACC
Austin Community College instruction group headed by Mark Leidig. According to the online resume of Mr Leidig he is one of the U.T. splinter groups. Certified Austin Ki Society as authorized dojo in the 1980s, but now seems to be affiliated directly with Imaizumi Sensei and the Shin Budo Kai.
I have not yet met Mr Leidig, but one of my friends is his student. She speaks very highly of the program.
(edit) I received the following message from a contributor.
I write to update your lovely website The Dragon's Orb, concerning the listing of Austin Shin Budo Kai - Aikido training at ACC, under Mark Leidig Sensei. Leidig Sensei is no longer affiliated with Shin Budo Kai and Imaizumi Sensei. I do not know what he calls his organization and he still teaches aikido at ACC, but he left Shin Budo Kai more than 5 years ago.
Mark Leidig Resume website
Aikido of Austin
Aikido of Austin is a USAF-AIKIKAI school. Head instructor is Josef Birdsong, who holds a 6th-degree black belt and has been teaching aikido since 1974. He is also on the faculty of Austin Community College.
I have stopped by Aikido of Austin several times over the past few years. They have the largest mat space in Austin. The dojo is a lovely place.
Aikido of Austin website
Austin Aikikai
This dojo was sanctioned by Yamada Shihan. If you are in the North Austin area I give this group a thumbs up to check out.
Accordng to their website, Damir Jamsek, 5th degree black belt (godan) and a certified instructor (shidoin) in the United States Aikido Federation, is the head instructor at Austin Aikikai.
I spent a weekend seminar and an after dinner with this group. They are knowledgeable, friendly and have a good thing going. Damir is talented and kind. He kicked my rear at seiza work. Also he was accepting of me raiding into their party, which I appreciate openness in training. Their dojo is a work of art, a worthy temple to aiki training. I believe they also have formal sword training from a different instructor, which is a nice bonus.
I saw one thing I thought was really neat from this group. They were mentoring a young teenager. I talked with his mother and she was extremely grateful to the group for their support. I think this showed this group is a tight family, not just a commercial Mcdojo. It is really special.
I hear they do not often use air conditioning. This is something to consider when choosing a Texas dojo. Their sensei told me they will kick it on when the heat is brutal out. Not having climate control does have an traditional appeal, but I tend to overheat really easily.
They are closely tied to the New York Aikikai scene. They train with Yamada Shihan and Harvey Konigsberg Shihan. These teachers are giants in American Aikikai.
Austin Aikikai
Chiisai Aikikai / Rising Sun Aikido
This group is in south Austin by the Alamo Drafthouse. It is headed by Leslie Libby. Libby Sensei holds a 4th Degree Black Belt in Aikido (Yondan)
After she graduated with a B.S. in Mechanical Engineering she went to Japan. She so enjoyed training at the Aikido World Headquarters in Tokyo that she lived and trained in Japan for 5 years. During this time she trained with many Master Teachers (Shihan) and also with the founder's son, Kisshomaru Ueshiba, and grandson, the current Doshu, Moriteru Ueshiba. While in Japan she also trained in the art of Japanese Archery, which she continues to practice to this day.
Rising Sun Aikido
Chiisai Aikikai
South Austin Aikido
This dojo is an affiliate of the Aikido Schools of Ueshiba under the leadership of Mitsugi Saotome Sensei. They were once part of Leslie Libby's group, but went there own way and moved about 3 miles further south on Lamar.
This group is headed by Jay Lindholm. The last business card he gave me said he was a nidan, 2nd degree black belt.
I have stopped in this dojo 4 times the past year. They are always friendly and inviting. Their technique looks solid and they have a good group dynamic. The last time I stopped by I was very surprised that Jay Lindholm did not say a word the whole class. It is rare to see an instructor empower other members of the dojo and let them teach unrestricted. Overall this is a beautiful place, nice folks with a good practice.
South Austin Aikido
Oak Hill Aikido
The instructor there is Michele Ruschhaupt 3rd dan. Affiliated with Birankai North America, founded by T.K. Chiba Shihan, 8th dan.
I got the opportunity to briefly meet and train with Michele at an Aikikai Harvey Konigsberg seminar. She seemed strong and focused. She had an interesting intensity. Something I appreciated about her technique: I attacked her with the wrong hand we were supposed to be using. She did not miss a beat, she made another technique and still launched me across the room.
I have not made it to the dojo yet, but if you in the Oak Hill area and need to train, you might want to check this place out.
Oak Hill Aikido
Austin Aiki Budo Kai
Shin Budo Kai Aikido/ Kuroda Shinbukan Ryugi/ Aikijujitsu / Ralph Hutchins/ Cliff Derdeyn / Ph. 512 656-3107
Mr. Derdeyn has studied the martial arts for at the last twenty-six years and he trains in and instructs in Aikido, Aikijujitsu, and part of a study group based in San Antonio, Tx for Shinbukan Kuroda Rugi.
About Cliff Derdeyn
I have not had the pleasure of working out with this group yet. I called Clif Derdeyn, and he was pleasant and willing to share. I asked only brief questions about his claims to Koryu connections. I did not dig deep, but he is willing to share information for anyone looking for verifications.
Dojo Website
Austin Iwama Aikido
8863 Anderson Mill Rd.
Suite #104
Austin, Texas 78729
(512) 257-8552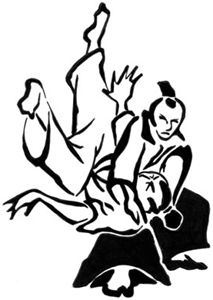 From their website - Austin Iwama Aikido was founded by Christopher S. Field in 2010. Field Sensei is a Yondan (fourth degree black belt) with over 18 years of experience in Aikido.
Field Sensei was trained by David Alexander, one of the top Iwama Aikido teachers in America, who spent over 10 years studying under Morihiro Saito Shihan in Iwama, Japan.
After Alexander Sensei's retirement, Field Sensei became the Technical Director of Westlake Village Aikido where he continued to teach until moving to Austin in 2006.
Field Sensei has also been fortunate enough to study under many of Aikido's top instructors including Morihiro Saito, Hiroshi Isoyama, Steven Seagal, and Robert Koga.
The Aikido training at Austin Iwama Aikido follows Saito Shihan's traditional Aikido style and teaching methods.
My personal notes. I had the honor of training with Sensei Field during an aikido peace week seminar. He was very cool and knowledgeable about his specialization. He moved very nicely. I found his techniques extremely painful and maintained large amounts of tension. I did find my wrists ached for about 3 days after a session with him. So if you are looking for training with high tension and very tight joint locks, he might be your guy.
Dojo Website
Takamura ha Shindo Yoshin kai
This group is run by Stef Finley. Sensei Stef Finley was awarded a Shoden Menkyo teaching license, a traditional ranking system, by the Takamura ha Shindo Yoshin Kai.
From his website - Sensei Finley operates his Shoshinkan Dojo in Austin, TX. Along with traditional classes in Takamura ha Shindo Yoshin Ryu,, Sensei Finley helps to train law enforcement and military personnel as a certified instructor for Stratego International.
I have not yet had the pleasure to meet this group. One of my students attended a seminar with them. He said they very good. I hear they like traditional weapons and work with a live blade.
One of their guys has come over to train. If he is representative of their school they are knowledgeable and nice and passionate about their training. Also I got the chance to train with the head of their system, Threadgill Sensei. He was top notch.
Takamura Ha Shindo Yoshin Kai
Hakkoryu Jujutsu
Hakkoryu Jujutsu / John Cole / Ph. 512-302-5826
Martial Arts Center of Austin
I called the head of this school whose name is Charles. While advertised as Aikijujitsu his school is not from the Daito Ryu lineage. He claimed a family sogo bujutsu style, which is interesting. He was very knowledgeable about history and is a very nice fellow. Worth checking out the school if in South Austin.
I stopped by his school and spent a few hours watching the ground work class. I really liked the vibe of the place and how the students worked together. Charles is a really friendly guy, knowledgeable and intensely into the martial arts. I like him, and likely in the future I will try to pop in and train with this group every now and then.
Dojo Website
Judo
Austin Center For Martial Arts - Austin Budokan
Judo, Aikido, Aiki JuJitsu , Self Defense / Goshin-jitsu, Bujinkan Taijitsu. Location I-35 and 51st. The judo school is under Sensei Matl 9th dan, a national champion and coach to olmypians.
Judo classes are small, with one on one teaching from high level teachers in the art form.
This is the place to train in town!
Here is a short film of Sensei doing some light training
Austin Center For Martial Arts - Austin Budokan website
Location
View Larger Map
Round Rock 'Team Haas' Judo
Chad Haas is a student of Zdenek Matl. Mr. Matl's system includes all of the techniques of classical Judo. His teaching emphasizes leg techniques, ground fighting, and techniques for unbalancing an opponent. His throws are safe, simple, low power and extremely effective.

Chad Haas is a really nice guy, great teacher and a monster on the ground.

This school is a mix of sports team, self defense and recreational club.
Round Rock Judo website
Kokoro Judo Club
Corps-Community Center, 1001 Cumberland Rd, Austin, TX
A USJA affiliate group headed by Glenn Macias. I stopped by and trained and
here
is my impression. This is a sports focused club.
Go
here
and help the process!
UT Judo Club
This club meets on campus, so I think you have to be a UT student to join. Among the Austin judo scene this club is often thought of as the young man's power judo club. I do not believe they have a high ranking teacher on staff.
UT Judo website
Vandry BJJ
Vandry BJJ up in North Austin off 183N has a Wednesday Night Judo class.
Vandry website
Austin Community College
I know they run judo classes, and that they are very cheap. Worth doing a search.
search around here
Paragon Mixed Martial Arts
This dojo just opened up at the intersection of William Cannon and Westgate. Their most popular class to date is the Judo/Jiu Jitsu power 2 hour. The first hour is taught by 3rd degree Judo Black Belt, Che Valdez, then Brazilian Jiu Jitsu taught by BJJ Black Belt Darrin Lillian.
I stopped by and watched their judo/jujitsu group in March 2011. Che seems like a nice guy, open to conversation and invited me to join in. The work was fairly athletic in nature. Che is a third dan and he looks like a solid one.
I like the focus they have of infusing the BJJ with their judo. Although the school had only been open a few weeks the class was full. It did not look like very many people where advanced in judo, but there were many formidable looking jujitsu guys. Only one student had a judo gi, everyone else was decked in the flashy jujitsu garb.
Paragon's Website
Tang Soo Do Academy
It looks like they have Friday night Judo classes in Cedar Park.
http://www.tsdacademy.com
Brazilian Jiu-Jitsu
I personally have not trained with any BJJ groups in Austin yet, so I do not have any suggestions. If you are looking for the BJJ flavor, I hope this list helps.
Great List of Austin BJJ
Bujinkan
Usually known as Bujinkan Taijitsu, it is a martial art that trains in the imagery of the shinobi of feudal Japan. It is an interesting mix of aikido, judo and traditional jujitsu.
I have trained with the guys in Round Rock. They are really nice, and have a solid workout. They also share space with Round Rock judo and aikido so cross training is available from world class teachers. Hidalgo Sensei in Round Rock is also in Shinto philosophy and Sumo, so you can get a very unique study of Japanese culture.
Great List of Austin Bujinkan
Austin Bujinkan Tanemaki Dojo
For some reason this dojo was left off the complete list above. This group is run by Kendall Kelsoe. I watched 2 classes about 7 years ago in this East Austin dojo. Kendall was very well trained and had excellent technique and knowledge. His sword work and knife work might be the best I have seen in Austin. He is a very powerful teacher.
Tanemaki Website
some future research notes for me
http://austin.komeijyuku.com/index.php
http://www.austinkendo.org/
Araki Ryu
http://www.austinaikikai.org/